CRIF Select Partners with Michigan Credit Union League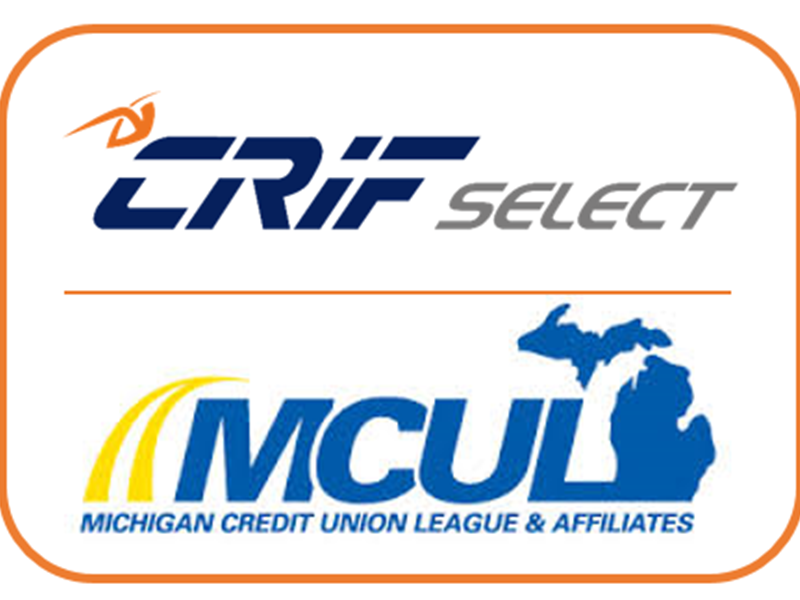 CRIF Select Partners with Michigan Credit Union League to offer indirect lending solutions to Michigan credit unions 
2022-08-16
Michigan Credit Union League and CRIF Select team to help credit unions grow portfolios with indirect lending programs.
CRIF Select, one of the nation's largest providers of indirect lending solutions, has announced its partnership with the Michigan Credit Union League. This alliance will allow the company to provide its loan-growth programs to credit unions throughout Michigan.
CRIF Select helps credit unions achieve their lending goals, whether it's through conventional loan growth, footprint expansion or creating efficiencies. They use technology to render immediate decisions and yield quick member approvals. And, CRIF Selects indirect lending programs connect credit unions to dealerships for auto, RV, motorcycle, boat, tractor and leases, making the process as easy as possible for users.
"We couldn't be more excited about this new partnership with the Michigan Credit Union League," said CRIF Select President Jeremy Engbrecht. "They are an amazing organization that brings tremendous value and solutions to their members, and we are proud that CRIF Select can be a part of that. We are thrilled to continue to grow and bring value to credit unions throughout the state of Michigan, and look forward to this partnership for years to come.
"For years in our industry, indirect lending has provided loan growth potential and positive relationships for credit unions and their community. We know navigating this area can be tricky for our members and it was important to have a trusted partner," said MCUL CEO Patty Corkery. "We are excited to begin working with CRIF Select, and we believe that they bring a lot to the table for Michigan credit unions. We look forward to starting a great relationship that results in positive returns for all!"

In one single year, we doubled our production on our indirect lending.

Toby Smith, VP of Lending SECU - MD
Locations:


Atlanta
3330 Peachtree Rd NE
Suite 200 
Atlanta, GA 30326

800.407-9985 (Phone)
866.682.6351 (Fax)
CONTACT CRIF SELECT
Connect with CRIF Today
Need more information about our dealer partner program for indirect lending? Schedule a consultation. Speak with a knowledgeable CRIF Select representative to answer your questions, see a demo or discuss your project in greater detail. We have your solution!